The ceremony was really lovely, all went smoothly.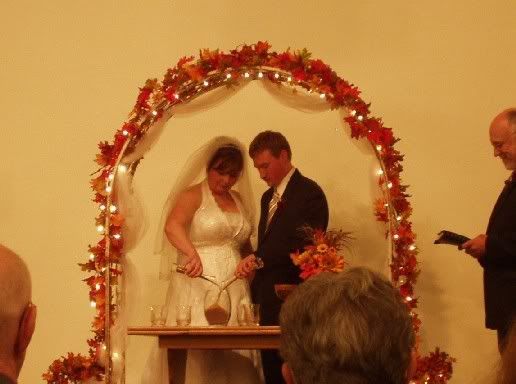 The new Mr. and Mrs. Van Oort.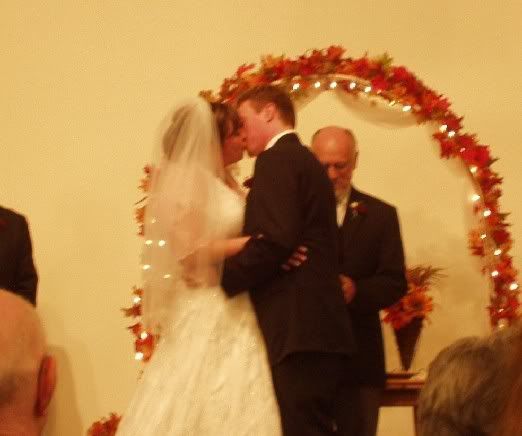 I couldn't get the whole bridal party into the shot, but they were all handsome, dashing and brilliant.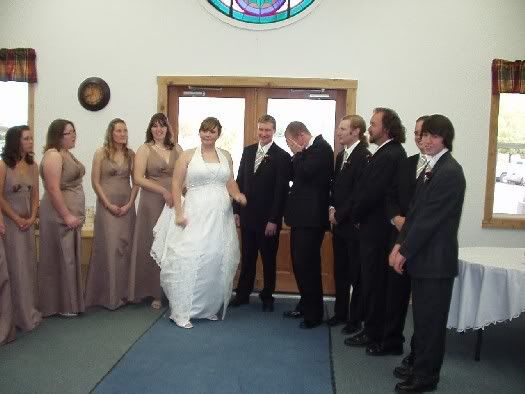 My husband in the line-up, wearing a suit. Our wedding was much more informal, no suit for that occasion. He says to take a good look, the next time he'll wear it will be at his own funeral.
The guest suite we stayed in near Kalispell was fabulous, we arrived in the dark and woke up to this view: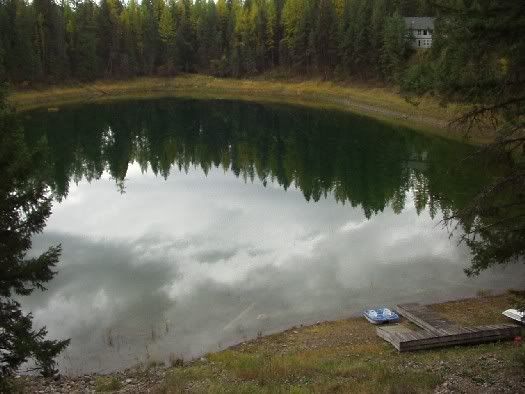 Anne had a blast in the bunk beds and with some really awesome stuffed fish pillows.